Two weeks ago I had the opportunity to speak at a high school girl's retreat in the Kansas City area.
The theme of the retreat was heart change. I was asked to do a makeup tutorial and speak about vanity. It was actually more difficult than I anticipated, just because coordinating BOTH into one lesson could easily be contradictory.
I am thankful that the Lord equips the inadequate. Like me.
I first spoke to the girls about how vanity is really just selfishness. When we start focusing on ourselves, we become less aware of God and His presence in our lives.
I shared about
my story of redemption
. How I couldn't hear God speak for what seemed like forever. How He showed up anyway, and I became painfully aware of the frequency in which HE WAS THERE ALL ALONG, I was just blinded. Completely oblivious to Him there beside me through it all.
I am starting to see Him everywhere. In Justin Beiber songs. In Springtime. In my husband. In makeup.
CLEANSER
I am an advocate of washing your face daily. If your blemishes are frequent or few, it helps control the oils on your skin and leaves a healthy glow.
Just like we cleanse or faces daily, we should cleanse our hearts daily.
This could be recognizing God in every day tasks of life, praying, or reading. Simply by being in God's presence we are cleansed.
MOISTURIZER
Lotion adds moisture back into the skin. I was given great advice by Aimee (who is 40 years old but looks 25) that moisturizer is the key to healthy skin that stays younger, longer. Looking young isn't my life goal, but I think it's important to be a good steward of the bodies we were given.
Like facial lotion puts moisture into our skin, Jesus is our life's source of living water.
"Whoever believes in me, as the Scripture has said, 'Out of his heart will flow rivers of living water.'" John 7:38
CONCEALER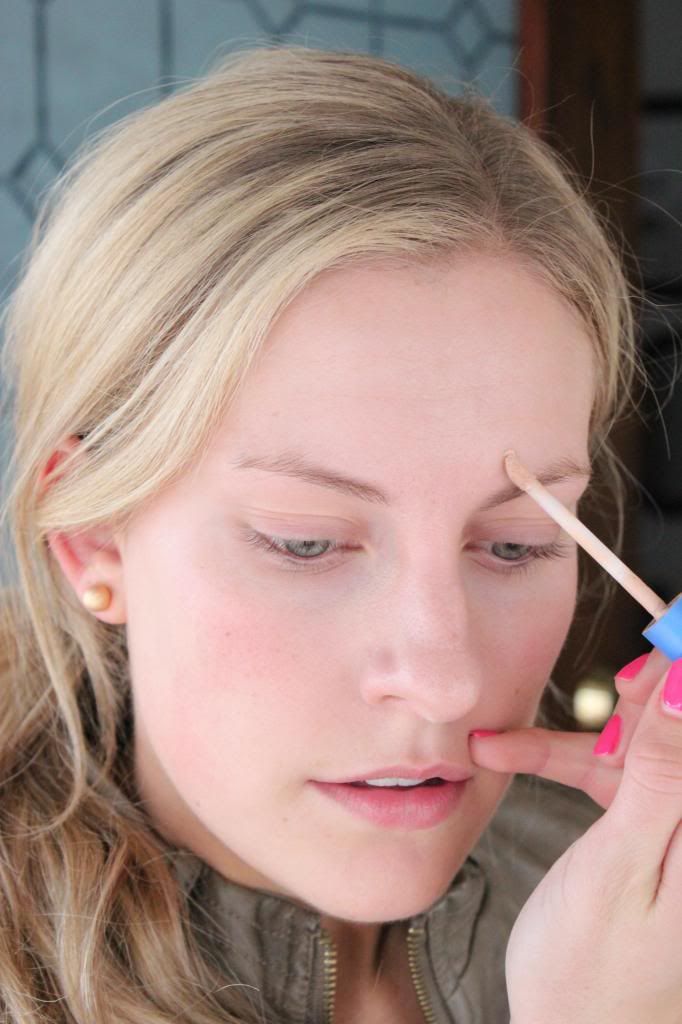 Concealer is used to hide blemishes. It secretly covers our weakest areas.
Often times we do this in our lives. We hide our hurt or fear or greed deep in our hearts because we do not want them exposed.
I would encourage you to let your blemishes breathe. Take off the concealer daily. Without exposure, it is difficult to kill them off.
FOUNDATION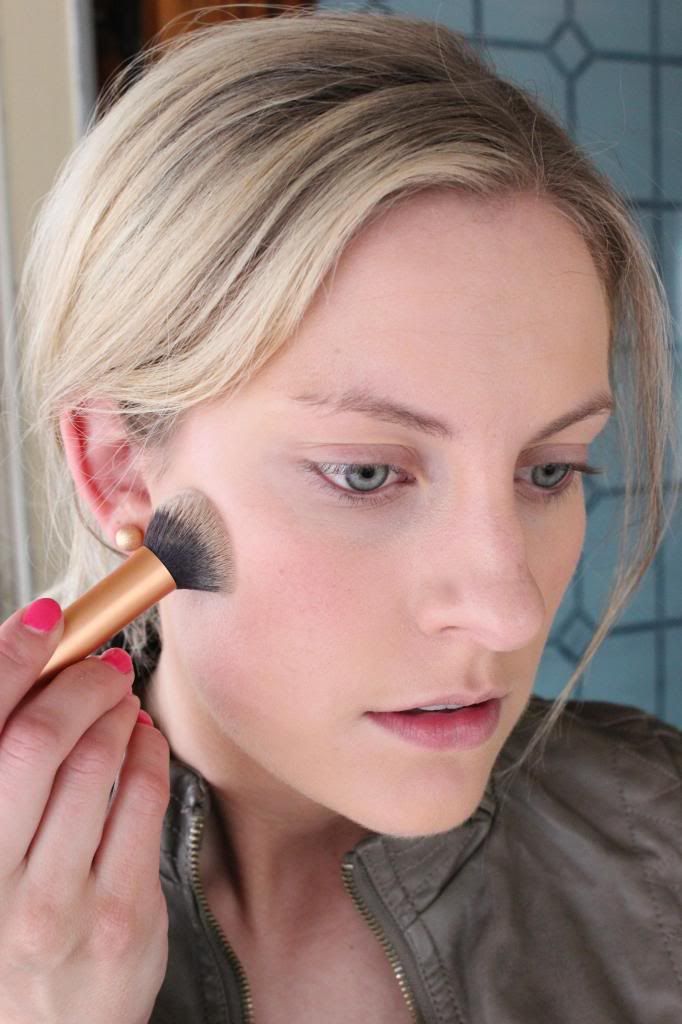 Foundation provides an even coverage over our whole face and is made to last all day long.
I relate this to God being the foundation of our lives, an everlasting house on stone. We build our lives on him, just as we build our makeup on a fresh, even slate.
It reminds me of Matthew 7:25 "And the rain fell, and the floods came, and the winds blew and beat on that house, but it did not fall, because it had been founded on the rock."
When I read this back around Christmas I thought of my marriage and how the wind and rain are the rough patches between us. If we build our marriage, our house, on the rock, then our foundation will not be shaken.
Even more recently I have come to realize how little I have done to actually obtain a strong house. In all reality, Jesus came down to us, unannounced and probably a little uninvited, and completely built that house for us. All we had to do was accept the new home.
CONTOURING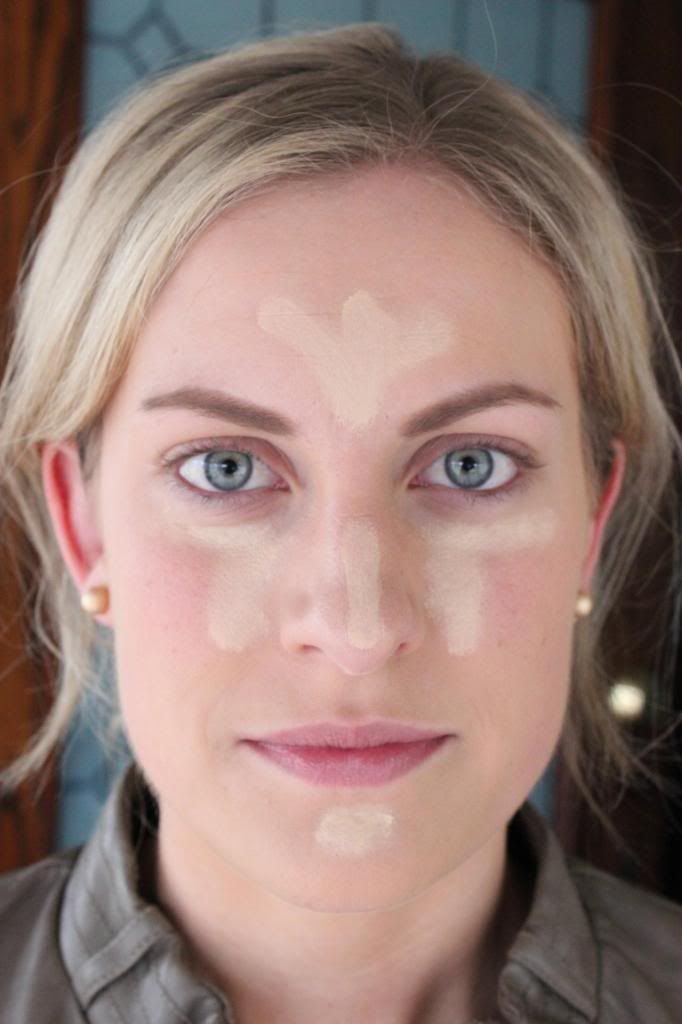 Contouring is used to sharpen our features -to make our cheekbones appear higher, our jawline sharper and nose more straight.
The bible says "As iron sharpens iron, so one man sharpens another."
Friendships contour our lives. They sharpen us and make us more aware of God's presence. It is vital to have friendships like this, so we are able to recognize areas that need work.
COLOR (blush, eyeshadow, lipgloss)
Blush adds color to our cheeks and eyeshadow depth to our eyes.
I relate the endless color options to blessings in our lives. Whether that be mountains and trees, flowers or sunsets.
A wise friend once told me that we should view ourselves and others as sunsets. You never look at a sunset and say "I wish it had more orange." Or red or pink.
It is BEAUTIFUL the way it was made. The way it was intended to be. No beauty is the same.
EYELINER / MASCARA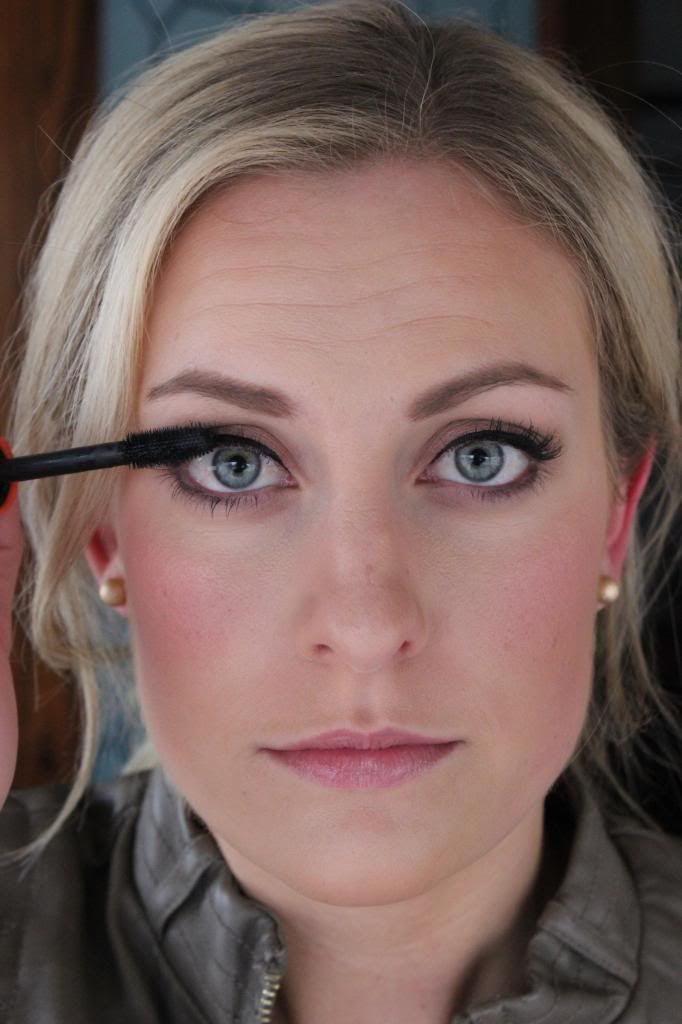 Eyeliner and mascara create an optical illusion and give fullness to my wimpy lashes.
I think God does the same thing in areas of my life. Though I am wimpy and weak, God coats my life in thick, black collagen, giving me strength, purpose and meaning.
FINISHING SPRAY
Finishing spray makes your makeup stay put and "stick" all day.
I think of Jesus on the cross when He said "It is finished." He bore pain and suffering from MY sin and YOUR sin so that we can be with God in heaven. There's nothing we can do to earn it. It's done. We simply accept His gift.
And it STICKS. It lasts forever. His sacrifice covers us for eternity.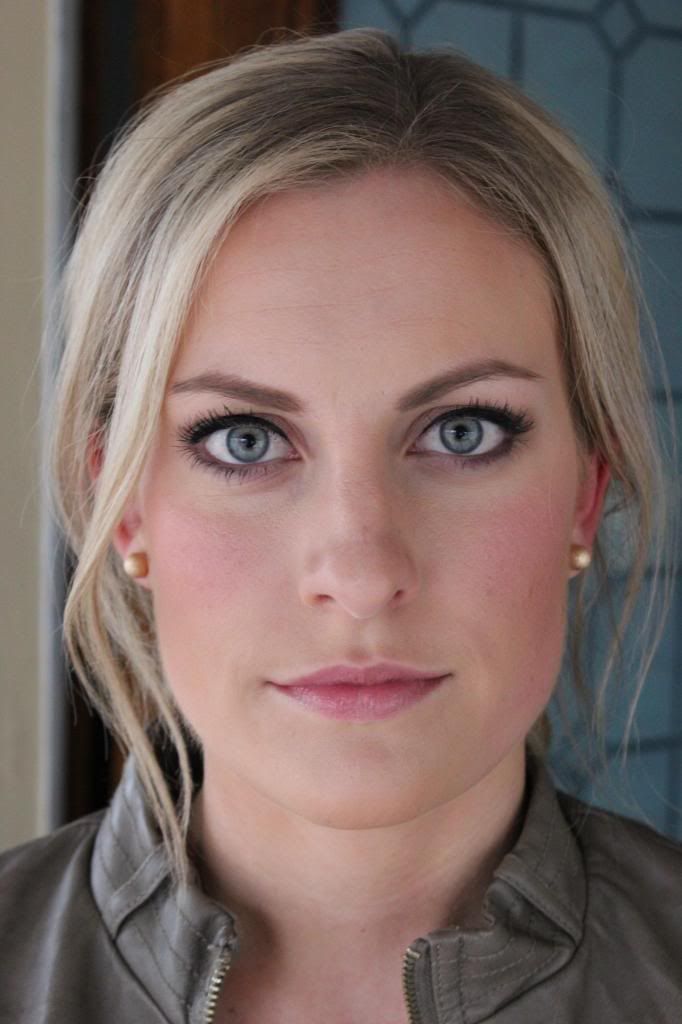 I mentioned briefly that vanity is simply just selfishness. It's our desire to focus inwardly instead of outwardly.
The opposite of vanity is humility. Humility is not thinking LESS of yourself, but THINKING OF YOURSELF LESS.
I am humbled by that today.
List of Products used:
Aveeno ultra-calming foaming cleanser
Neutrogena oil-free moisture for combination skin
Covergirl fresh complexion concealer in natural beige
MAC Studio fix fluid liquid foundation in NC35
Maybelline instant age rewind concealer in neutralizer / Benefit hoola
Benefit watt's up
Physician's Formula mineral glow pearls blush in rose pearl
Urban Decay eyeshadow primer potion
MAC eyeshadow in all that glitters / omega (also used for eyebrows) / Lorac Pro in Espresso
Maybelline Line Stiletto / Covergirl Lashblast in very black
Urban Decay makeup setting spray